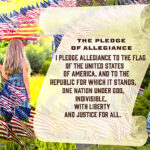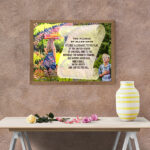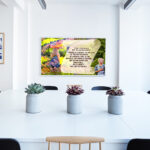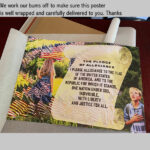 The Pledge of Allegiance, Poster
$19.50
Show your appreciation to your country by hanging this Pledge of Allegiance poster at your home, workplace, or classroom. You can hang it as is or frame it.
According to the legislation of 1954, citizens should stand upright and place their right hand over the heart while reciting the pledge. Men not in uniform should remove any nonreligious head covering.
The poster is bright and portrays an optimistic spirit. Sized 17"x12", it is an original design, printed digitally on an archival paper, #100 glossy cover, and is sure to last for many years. It has a satin look, which is neither too glossy nor Matt, but very pleasing. 
This poster was designed by the team of Ajar Books. They are good at many things, and creating awesome artwork is one of them!
Made in the USA.